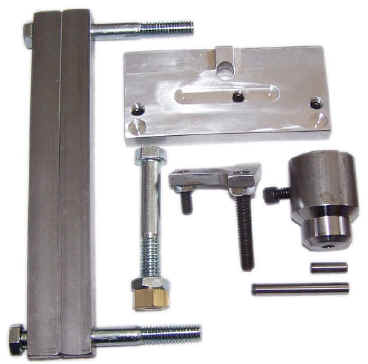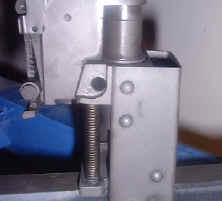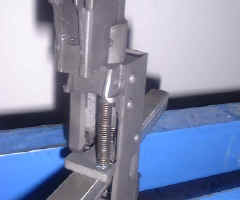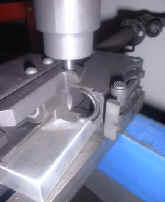 Choose the ram size of your press in the drop down box below. The 1", 1.5" and 1.6" ram pieces are machined on a lathe from bar stock then black oxided. The 1.6" ram is for the new grey 20 ton Harbor Freight shop press. The 1" is for their orange 12 ton and the 1.5" is for the orange 20 ton.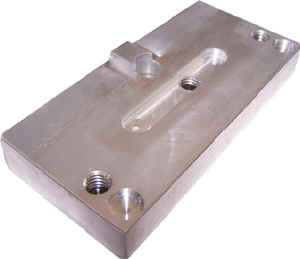 Remove barrel pins with a captive system that holds a hardened pin to reduce the chance of flying projectiles from other methods
Remove the barrel with a brass block plus two trunnion blocks
Install the barrel with either a shop press or pipe clamp
Install the barrel pin and finish your assembly
Removing barrel from finished receiver is possible with simple socket and extension
JEGS is selling 12 ton shop presses for $139 plus their $12.99 handling fee, but with free FEDEX Ground shipping. This should be a better deal than the Harbor Freight 12 ton press. The ram on the shop press from JEGS is 1".

J1-31, J1-21, J1-11