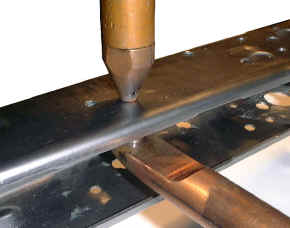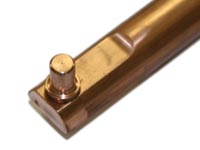 This spot welder tong is designed to work with the Harbor Freight #45689 welder or 61205-61206 if you get the extended tip . Avoid the 220v welder if at all possible due to the possibility of burn through while welding.
The tong will come with a screw-on tip that can be replaced if needed. Tip thread size is 1/4-20. Tong diameter is 5/8". 7 1/2" long.
You can actually weld the rails in with both trunnions installed into your receiver. Having the front trunnion installed to align the rails for welding is really the best way to go.