This tool is made for removing the trunnion rivets off of parts kits or removing rivets that we sell. 
Made of steel then heat treated for wear resistance.
This tool has an arm to hold onto while drilling the rivet heads and comes with a 5/32 drill bit.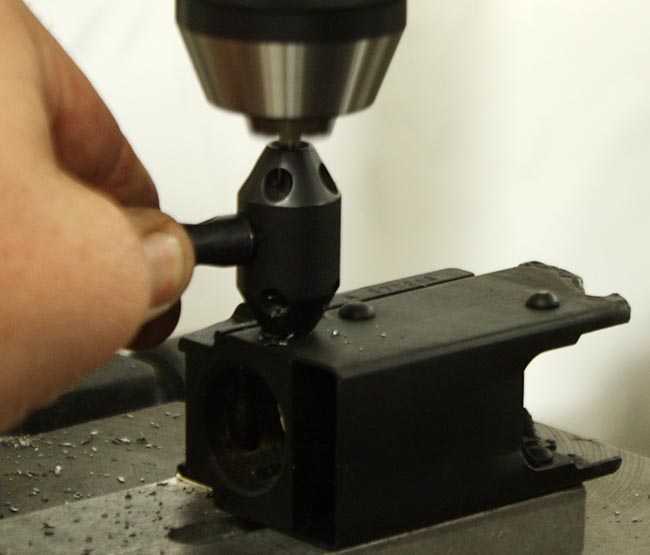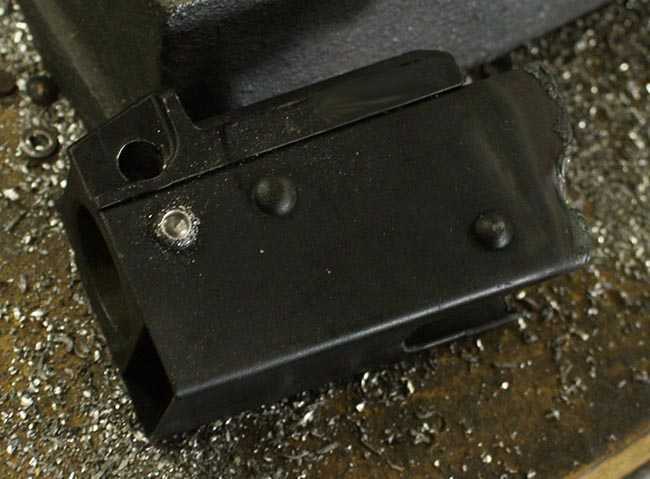 To drill the rivet clamp the part to a drill press to keep it from spinning if the drill catches on the rivet and set the drill bit in the drill press so it sticks out the bottom of the tool.  Set the tool on top of the rivet with the side of the tool that fits the rivet head the best since each end is a different size.  Drill through the center of the rivet head then move to the next rivet.  After drilling the short trunnion rivets out you can punch them the rest of the way with a hammer and punch.